Public Insurance Adjuster
Regardless of whether your loss is big or small, commercial or residential, my services provide the path to recovery. Here are some of the steps I will be taking for you:
Recommend emergency protection of the property and other mitigation to comply with the policy requirements to protect property from further damage.
Review the insurance policy and coverage with the Insured.
Inspection(s) of building and personal property damage with the Insured and Insurance Company representatives.
Assist the Insured with the preparation of an itemized building repair estimate using Xactimate estimating software. 
Assist the Insured with the preparation of an itemized inventory of damaged stock and personal property.
Assist the Insured with the preparation of a business income loss and claim.
Provide detailed documentation and photographs of the loss.
Review all claim estimates with the Insured prior to submission.
With the approval of the Insured, formally submit the claim.
Meet and negotiate with Insurance Company representatives to effect a settlement
Review all claim estimates and correspondence received from the Insurance Company with the Insured.
Prepare the necessary paperwork in order to obtain payment of the claim.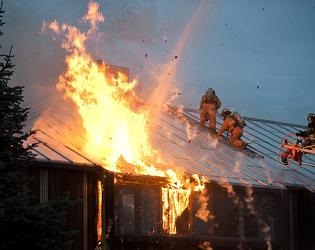 There's no substitute for experience. I have over 32 years of professional experience solely in the insurance industry. This gives me a unique advantage. Don't let your Insurance Company take advantage of your lack of knowledge and improperly deny your claim or attempt to convince you to accept an unreasonably low settlement.
Your Insurance Company's only concern is to diminish the value of your loss. Your Insurance Company will take every opportunity to delay, deny and defend payment of your claim. Now you can have an Expert representing you who is familiar with the tactics employed by Insurance Companies. Understanding these tactics gives me the advantage to counter and present a proactive response to help you obtain the highest possible settlement.
The period immediately following a loss is a difficult and stressful time for individuals and businesses requiring many decisions. Most policyholders are unaware that the burden of proof is on them to prepare and present their claim. I will take those major headaches away and let you get back to "life as normal" or "business as usual."
RESIDENTIAL AND COMMERCIAL PROPERTY
CLAIMS ADJUSTMENT SERVICES
Fire

Lightning

Smoke

Windstorm

Hail

Water

Explosion
Freezing
Theft
Vandalism
Falling Objects
Plumbing Failures
Weight of Ice or Snow
All Other Damage
Call: (856) 228-4242 or Text: (215) 915-8709